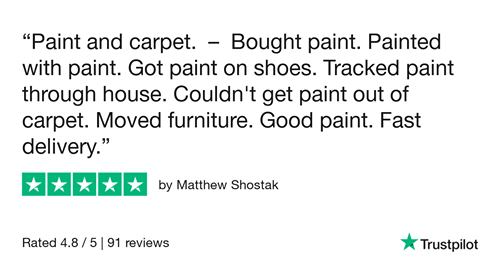 Despite having had a bad day with the paint getting under foot, Matthew felt we'd provided service and paint good enough for a 5 star review!
Hopefully this will make his day a bit better by winning a Staines & Brights Voucher.
You can win one too by leaving a review on Trustpilot or Google.