Staines and Brights offer removal and a proper recycling service, whether we are installing a new appliance or just delivering.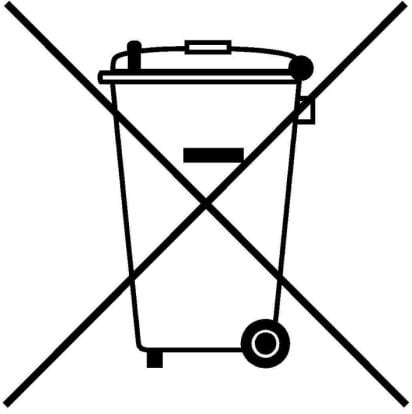 Importance of Recycling
Did you know you can recycle your electrical and electronic devices for free at your local recycling centre?
Unwanted electrical equipment is the UK's fastest growing type of waste.
Many electrical items can be repaired or recycled, saving natural resources and the environment. If you do not recycle electrical equipment, it will end up in landfill where hazardous substances will leak out and cause soil and water contamination – harming wildlife and also human health.
To remind you that old electrical equipment can be recycled, it is now marked with the crossed-out wheeled bin symbol. Please do not throw any electrical equipment (including those marked with this symbol) in your bin.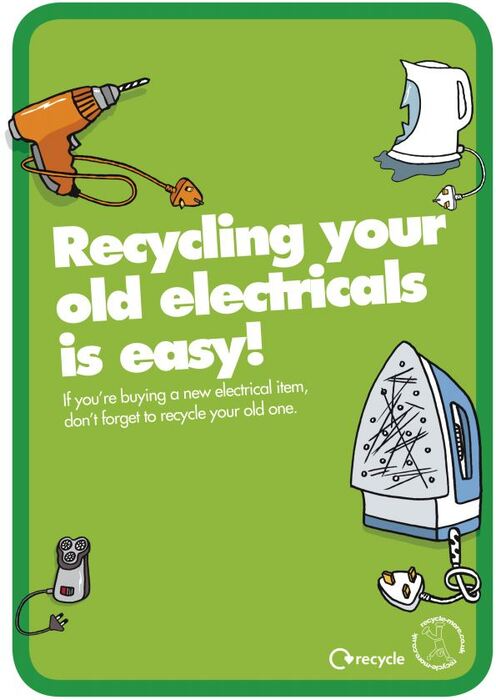 What is WEEE?
The Waste Electrical and Electronic Equipment Regulations 2013.
WEEE stands for Waste Electrical and Electronic Equipment. An item is classed as being WEEE if it needs electricity to do what it is intended to do. The electricity can also come from a battery source. You can get several types of domestic and commercial WEEE, including large WEEE such as Fridge Freezers and washing machines, and small WEEE such as toasters and kettles. The WEEE Directive was introduced in 2006 to make manufacturers and retailers responsible for collecting and recycling WEEE.
How are we helping?
In the UK, distributors including retailers must provide a system which allows all customers buying new electrical equipment the opportunity to recycle their old items free of charge. As a responsible retailer, we have met the requirements placed on us by financially supporting the national network of WEEE recycling centres established by local authorities. This is achieved through membership of the national Distributor Take-back scheme (DTS) and is the method of compliance for the vast majority of UK retailing.
For more information on WEEE recycling and to locate your nearest recycling centre please visit Recycle More.
Recycling on Delivery – Major Household Appliances
For a small transportation charge from £15 (depending on size and weight) Staines and Brights ltd will be happy to take away your unwanted appliances for free recycling when we deliver the new like-for-like appliance from the following categories:
Freestanding Cookers and Built in Ovens
Fridge Freezers, Larder Fridges & Freezers
Washing Machines and washer dryers
Tumble dryers
Dishwashers
You will be able to add the optional "Recycling" request for major appliances when placing an order online, by telephone or email, and indeed at any time during the ordering process prior to delivery.
Recycling on Delivery – Small Household Appliances
During our delivery to you if you have any smaller household appliances such as sandwich toasters, kettles, food processors or vacuum cleaners, we'll be happy to take these away for you free of charge for recycling. There is no need to request this free service with your order, however, it will be dependent on van space availability at the time of your delivery.
Installation Services & Recycling on Delivery
When you select our installation and recycling services, we'll disconnect your old appliance(s), install your new appliance(s) and remove your old appliance(s) for recycling. Simply select the "Install" and "Recycle" options at the point of ordering, and we'll do the rest! See our Delivery page for more information.
Our standard installation service is subject to the following conditions:
We will only disconnect a like-for-like appliance. For example, if we are installing a freestanding appliance, we will only disconnect a freestanding appliance.
If we are installing a built in appliance that requires a new housing to be installed as an extended optional service (subject to survey), we'll be happy to take away either an unwanted built in or freestanding appliance for recycling.
If we are replacing gas built in appliances with electric ones we'll need to use a specialist Gas safe registered fitter to remove and make safe the old gas installation. This must be be arranged by you.
All installations are different and can often be challenging, so if you are aware of any circumstances that are suspect or out of the ordinary, please let our sales staff know and we'll go into more detail with you to ensure a smooth installation for you.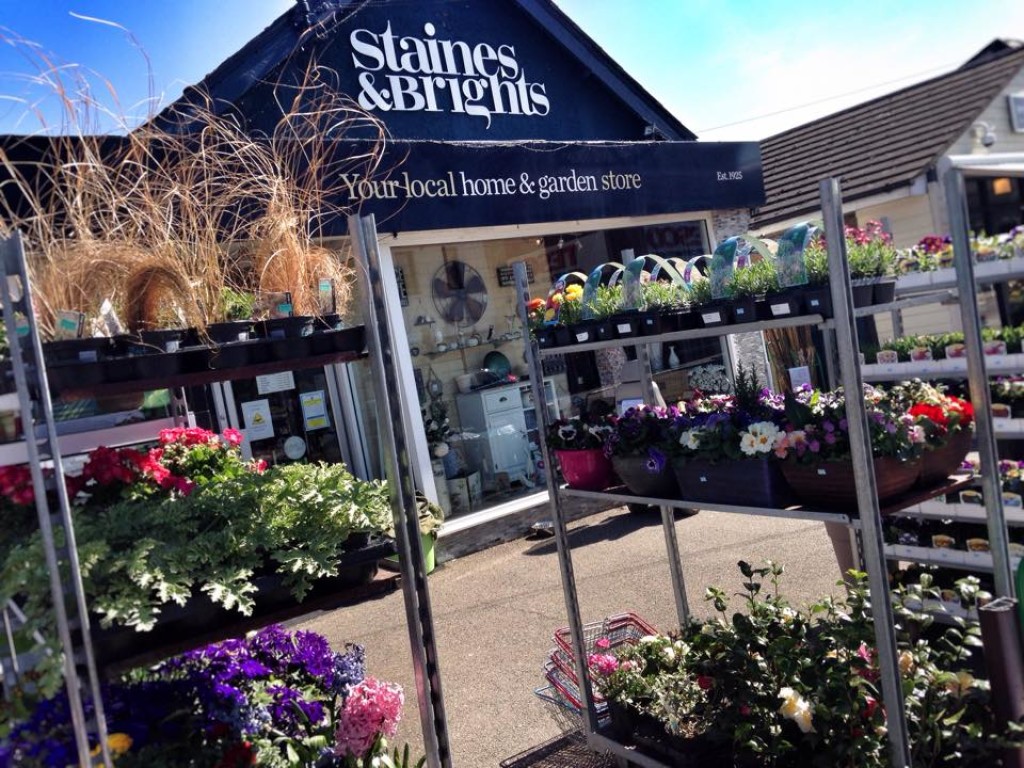 Take Back In Store
Staines and Brights ltd will take back your unwanted electrical appliances of the same type as the one you purchased from us regardless of the brand or whether you purchased in-store, by phone, online or by email.
We will also take back items free of charge that have the same function as the item you purchased, for example, we'll take back an old kettle or toaster when you buy a new one. Please note that we'll make a small charge from £15 dependent on the size and weight of the unwanted machine to cover transport costs if we're collecting items from your home.
You have up to 28 days to bring back all types of electrical and electronic equipment that we sell.
Please note: All major appliances must be dropped off at Staines and Brights ltd, 77 Church Road, Tiptree, Essex, CO5 0HB
Very Small Electronic Equipment
'Very small WEEE' are items of waste electrical and electronic equipment that are less than 25cm on their longest side. We'll be happy to take these machines in store for free, regardless of whether you've purchased anything from our store.
From 1st January 2021, we'll be offering this free recycling service for eligible items being returned to our Tiptree.
Please be aware that the new regulations don't entitle you to free collection of WEEE from your home. Visit Recycle Now or contact your local council to locate your nearest recycling site for WEEE if you need to recycle an appliance yourself.